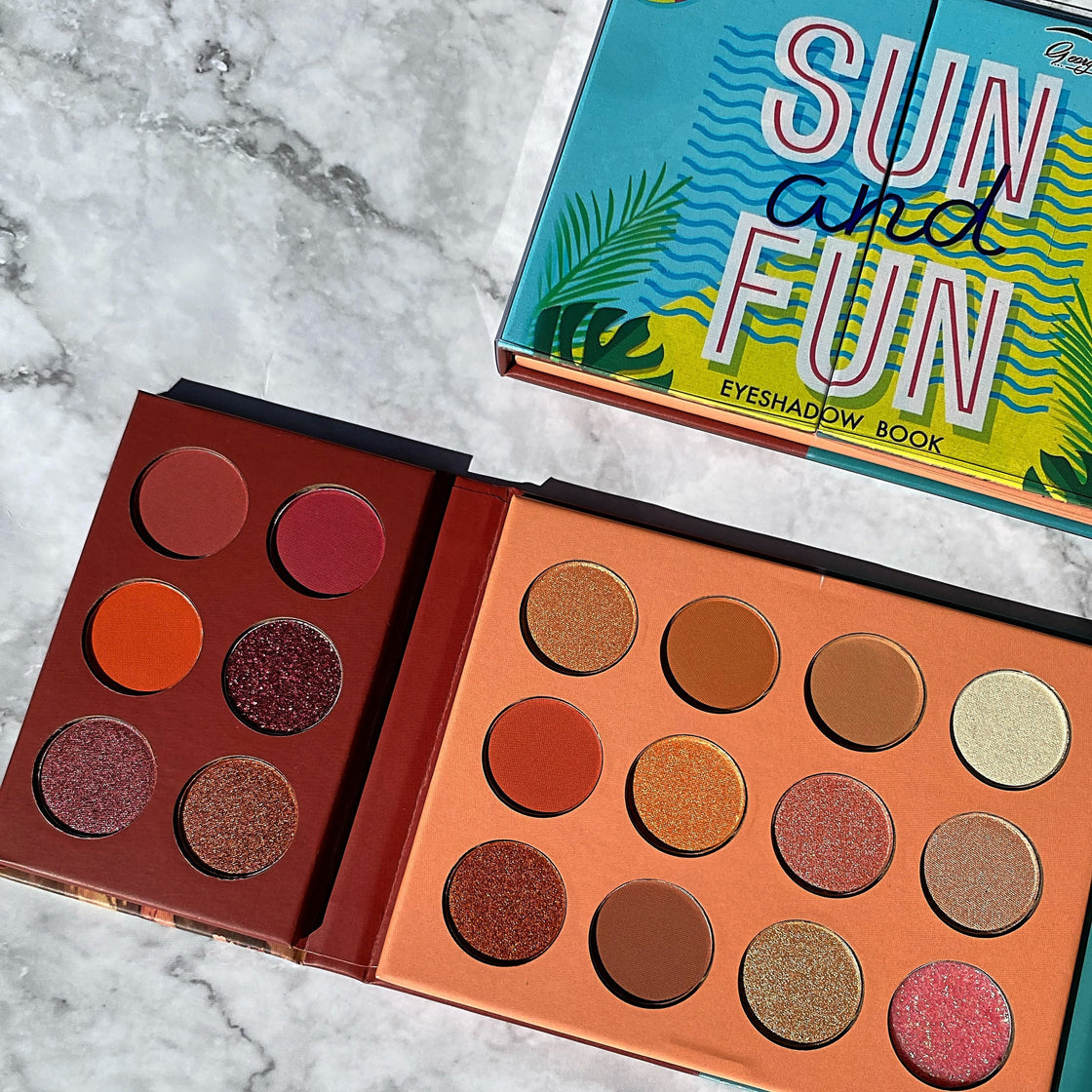 SUN AND FUN
Description
The perfect shades for a day-walk by the beach.
Bring up the heat with the red-copper shades or add a pop of color with the teal shades. It's book-like design makes it perfect for traveling, keeping all the shades protected while optimizing room usage. 
24 New shades with our amazing pressed formulas that you already love; matte, shimmer and full sparkling glitter.
Orders ship within 3 to 5 business days.
Hoorey! Free Shipping In the USA on orders over $100