CHAINS AND PEARLS HIGHLIGHTING PALETTE
CHAINS AND PEARLS HIGHLIGHTING PALETTE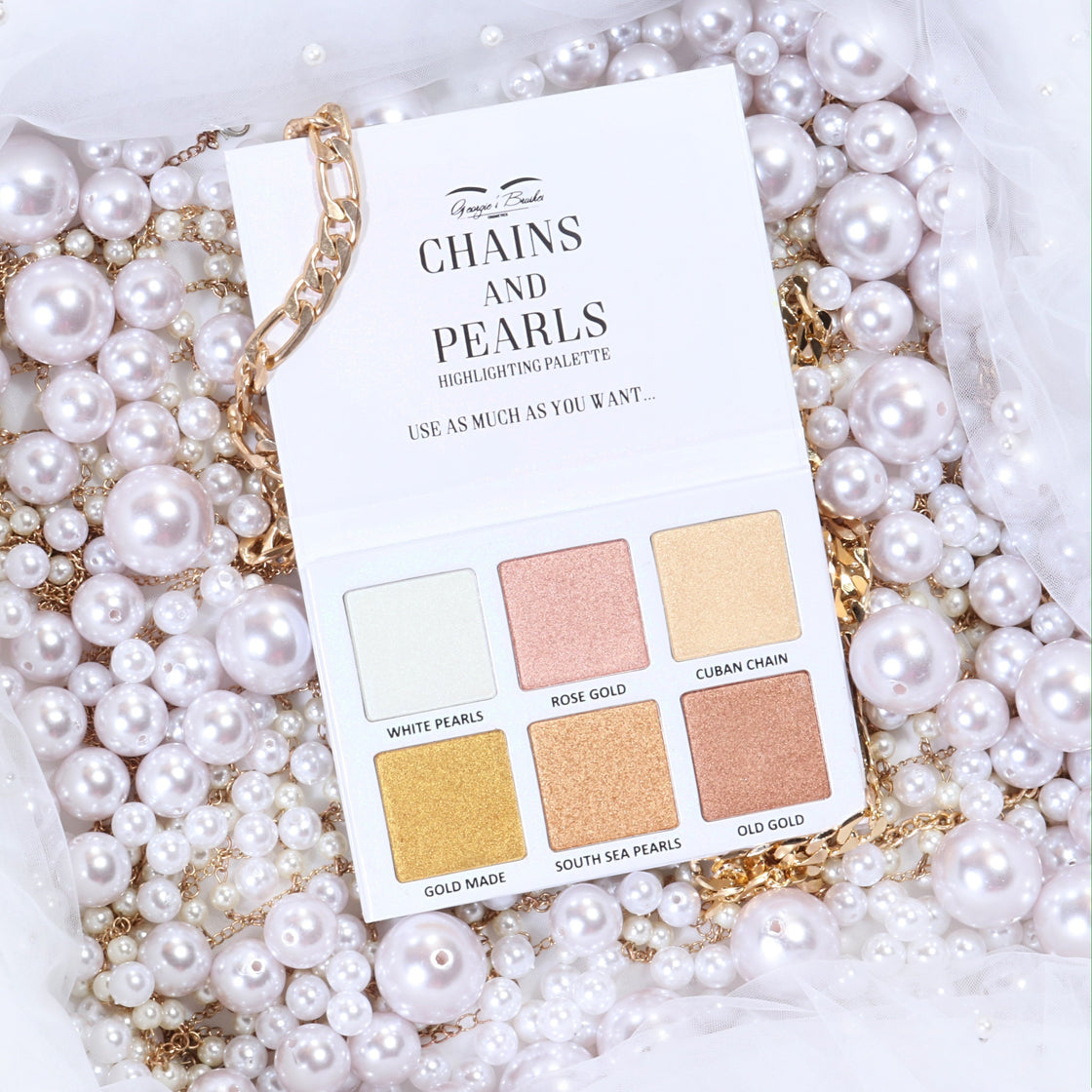 CHAINS AND PEARLS HIGHLIGHTING PALETTE
Description
Bathe in our new glowing formula; add a beautiful pearly shine to your makeup or play around with the blinding gold chains for extreme highlighting.
This all-inclusive highlighting palette includes 6 blinding shades that feel like butter and can be used as you please. Enhance your face's high points, cover your body with it or use it as eyeshadow.
Shades:
-White Pealrs: Pearly white with blue undertones.
-Rose Gold: Champagne gold with a rose undertone.
-Cuban Chain: Light gold reflect
-Gold Made: Deep gold reflect 
-South Sea Pealrs: Champagne Gold
-Old Gold: Deep dark gold
Orders ship within 3 to 5 business days.
Hoorey! Free Shipping In the USA on orders over $100